Adventure Jam 2022 took place in June and had moved on to its new home on itch.io. Due to a lack of inspiration and mental energy, I was unable to participate myself this year, but I've thoroughly enjoyed playing all the entries that I could... close to a hundred of them. My own preference is very much in the classical point and click style, with a few excursions, and you'll find that reflected in my picks of course (I'm not claiming objectivity here). Here's this year's cream of the adventure crop, in alphabetical order:
Definitely check out those, as well as the many other entries. If you like adventure games, there will definitely be some cool stuff to your liking.
Fluffy Files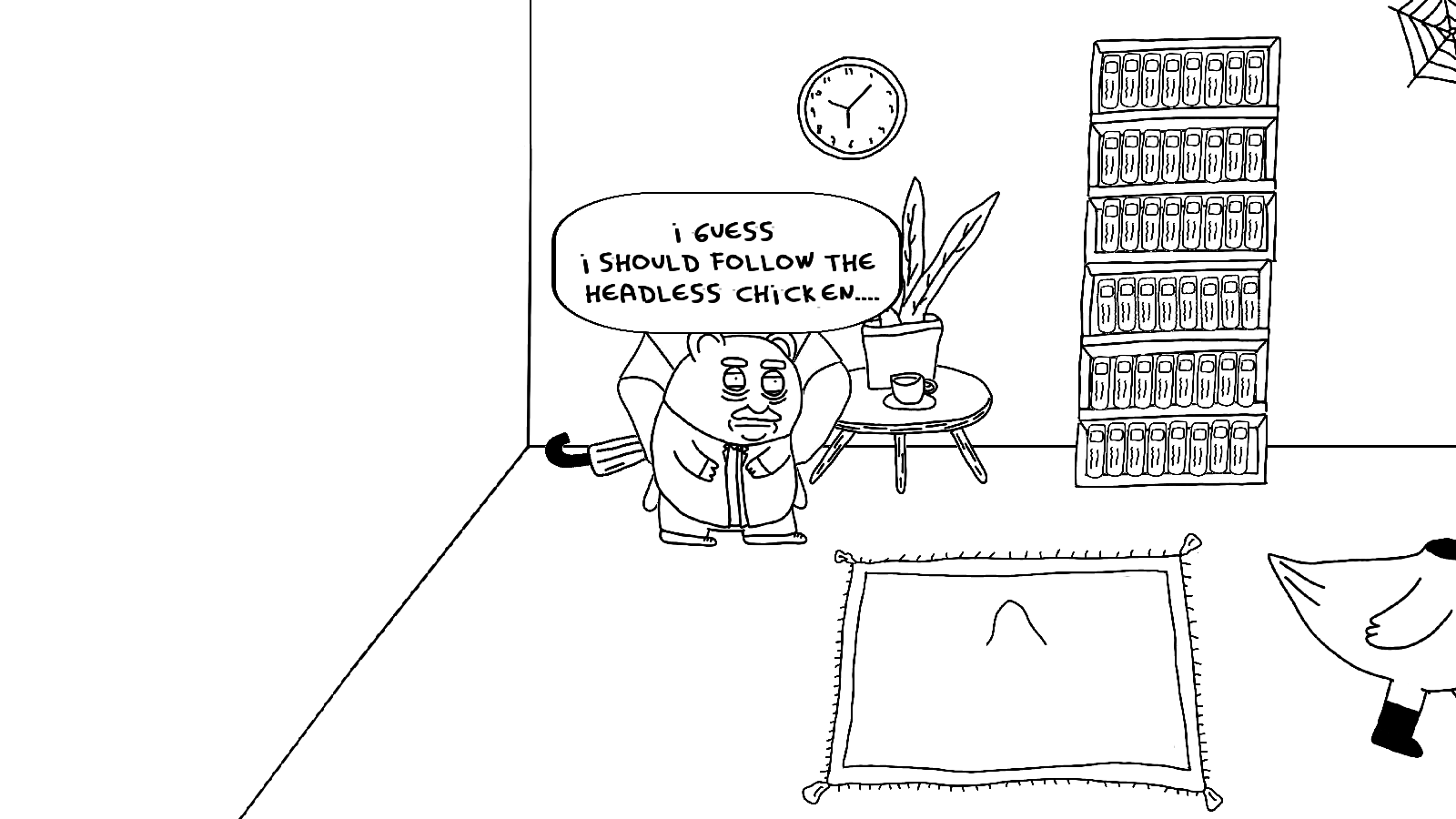 Fluffy the hamster is a paranormal investigator who probably chose the wrong line of work. He's not really suitable for this, as he scares incredibly easily. That brings me to a quick warning if you want to play this game: turn down the volume on your speakers! Fluffy's scream is blood-curdling and loud! The developer really did a lot with just a single room and you'll find plenty of insane stuff.
Check out Fluffy Files, by Bold Moves
The Gay Agenda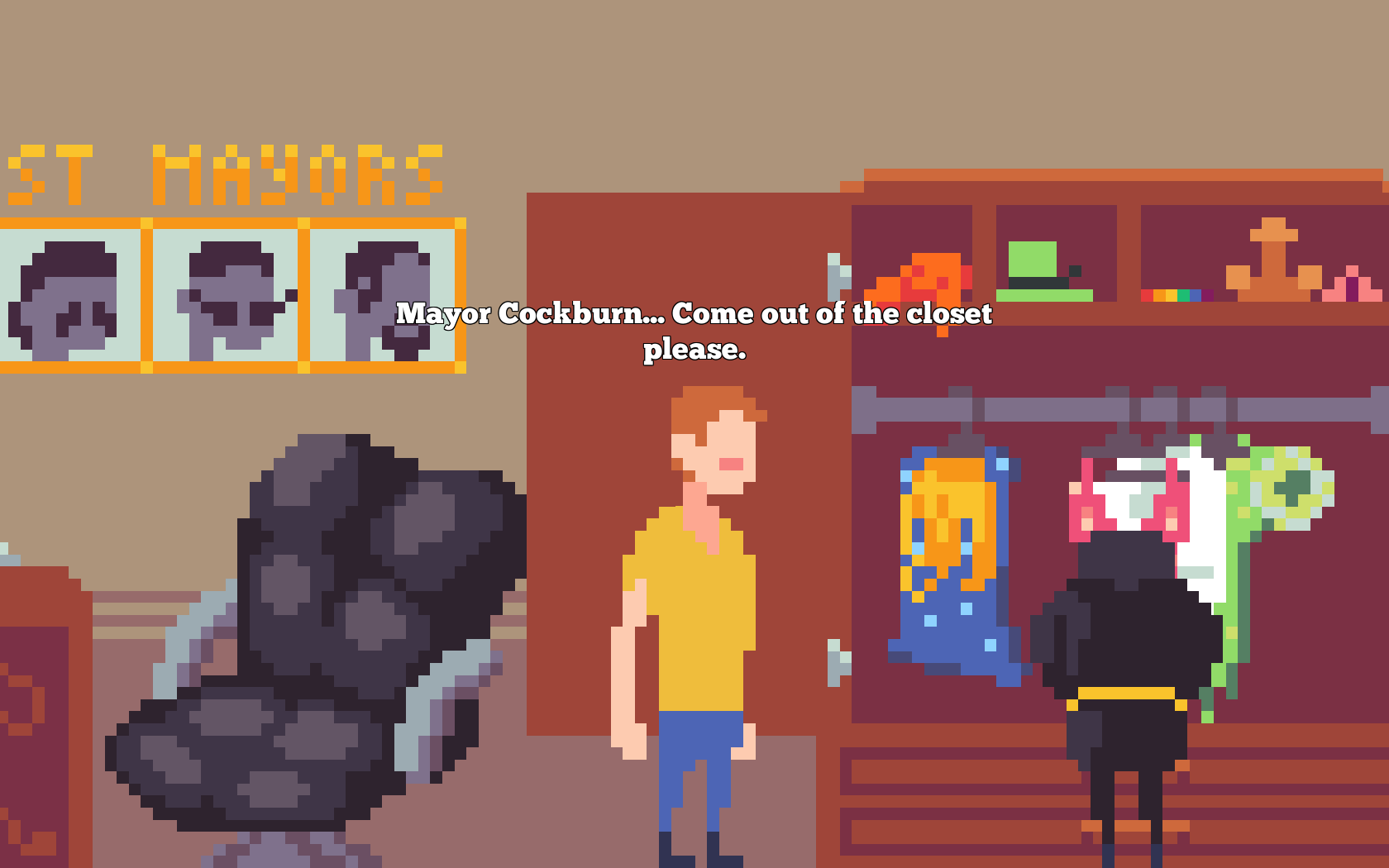 Although I've not featured any of Vance Baryn's games in my main list before, that's not because of a lack of quality; his entries have consistently been impressive and unique even if they weren't always my cup of tea. His entry this time, however, really ticks all of my boxes. It has a funny story, quirky characters, simple but effective pixel art, and nice voice acting (including the talents of Paul Thomas and Jon Paul Sapsford both of whom I've worked with before, even in the same game) delivering groanworthy puns.
Check out The Gay Agenda, by StandOffSoftware
Ghost V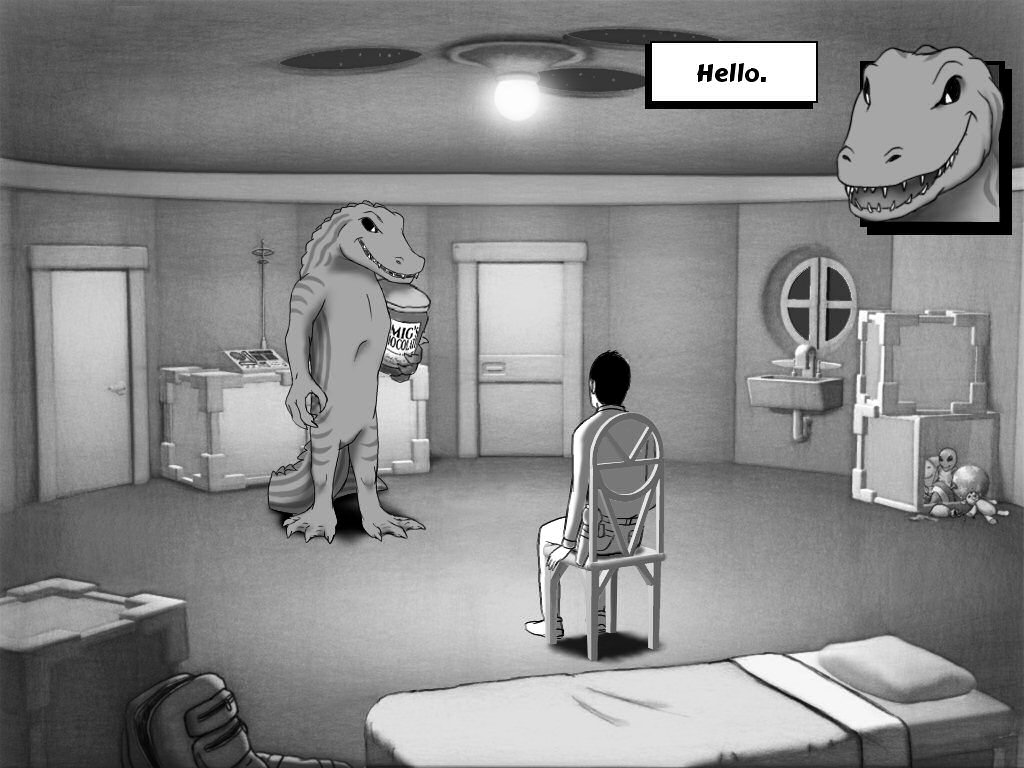 Ghost V is based on a 1954 scifi short story which I haven't read, so I can't really tell how much of the writing is by Akril15 herself and how much is adaptation. What I can tell is that the end result is a very effective and creepy interactive story with very well-drawn graphics. Akril15 has an awesome talent for art and game design and combining them into a coherent whole.
Check out Ghost V, by Akril15
Last Christmas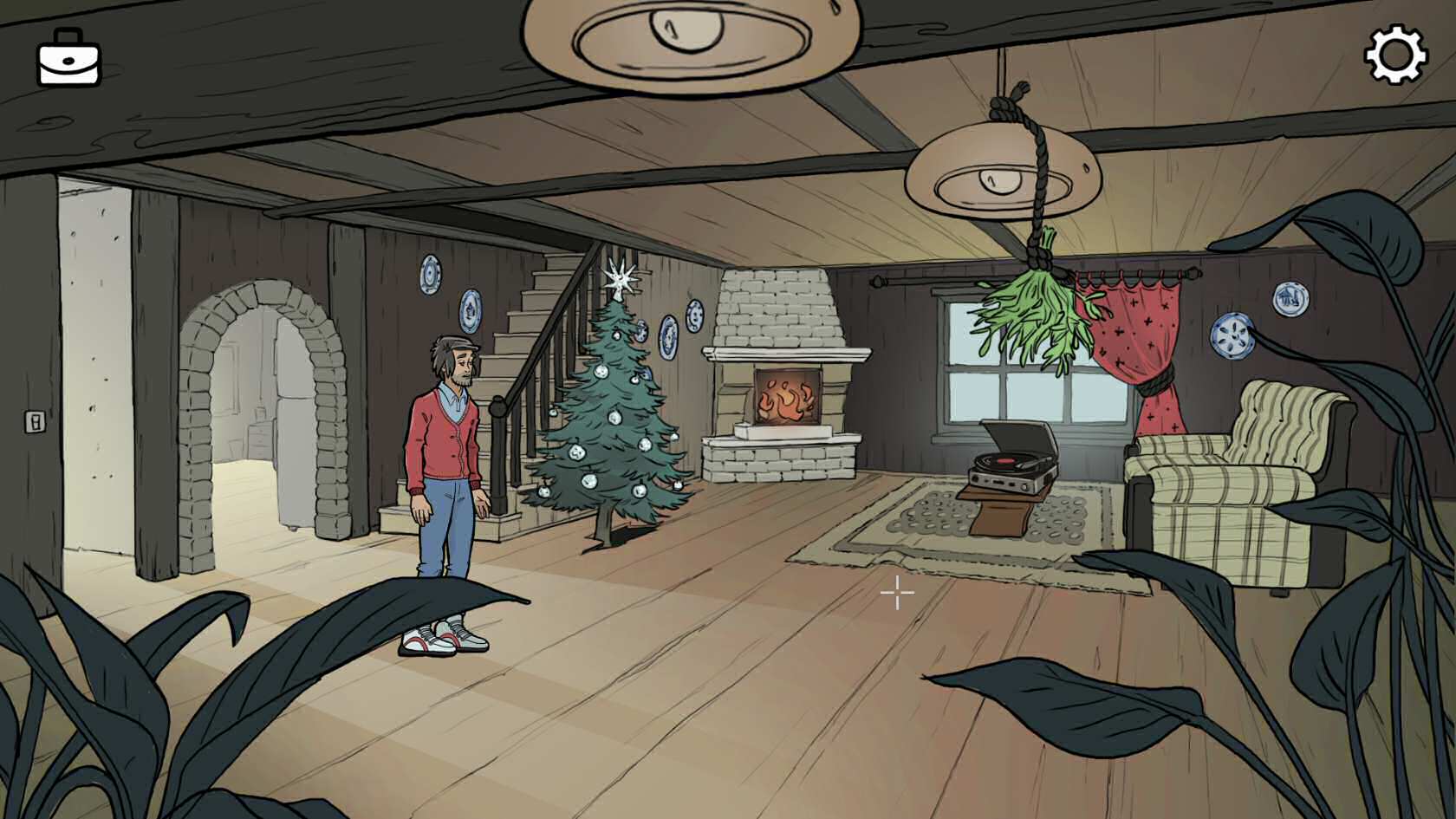 Content warning! This game will be shocking and deals with some very sensitive topics. I'm almost sorry for having to write that disclaimer, however vague I may have written it, as it might reduce the emotional impact of the game. If you're up to it, help Frankie prepare the family cottage for the perfect Christmas with his girlfriend Betty. As polytely games put it on the game page: "But things aren't as they seem..."
Check out Last Christmas, by polytely games
The Mysterious Gear Chest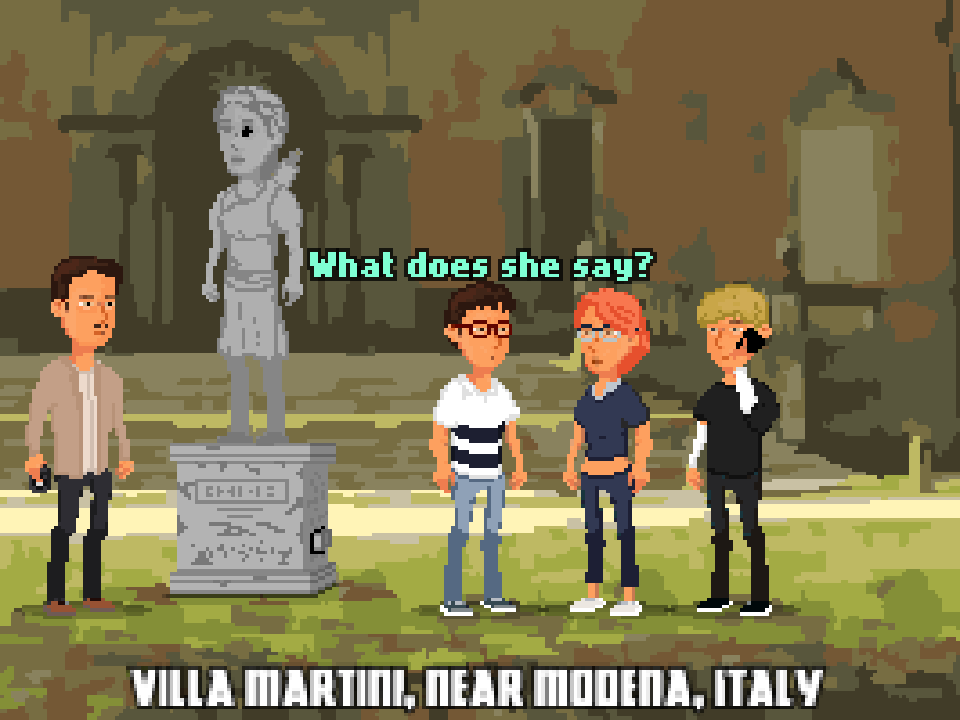 You'd be forgiven for thinking I include Marco Giorgini's games by default because of our friendship. But I genuinely think he has an amazing talent for telling stories with an epic scope. Once again, the story takes place in Italy and goes into a deep historical and religious lore, this time surrounding a mysterious chest that just appeared seemingly out of nowhere. Despite how much he's had to cut over time constraints, there's still a huge amount of content here and it's a compelling story with challenging puzzles.
Check out The Mysterious Gear Chest, by Marco Giorgini
Oh My God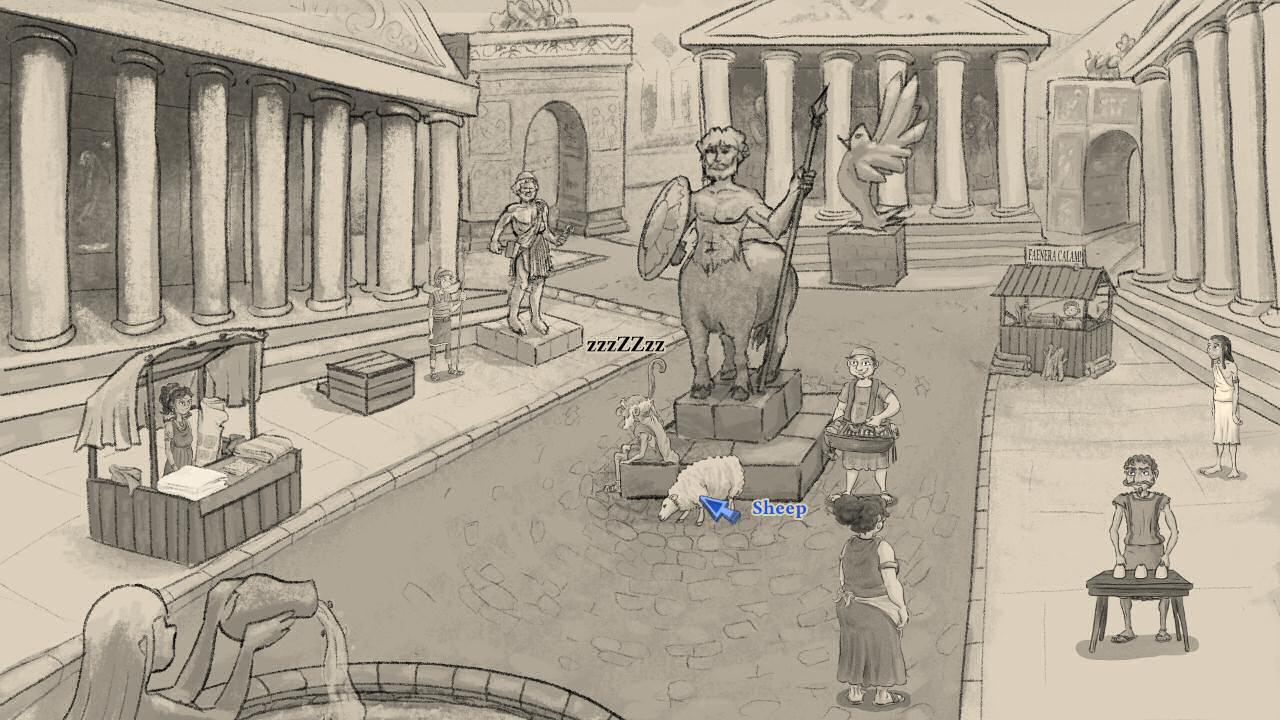 The ancient Etruscan deity Sethlans has a bit of a problem... he's been forgotten. Not being worshipped makes a god fade away into oblivion. Sepia, the snackbar owner, also has a problem... business is bad. Perhaps they can help each other out. The Argonauts too have featured on my list every year they entered, and for good reason. This year is no exception. The game is pretty challenging (especially when figuring out the results of a certain chariot race), but definitely worth a try!
Check out Oh My God, by The Argonauts
Popochius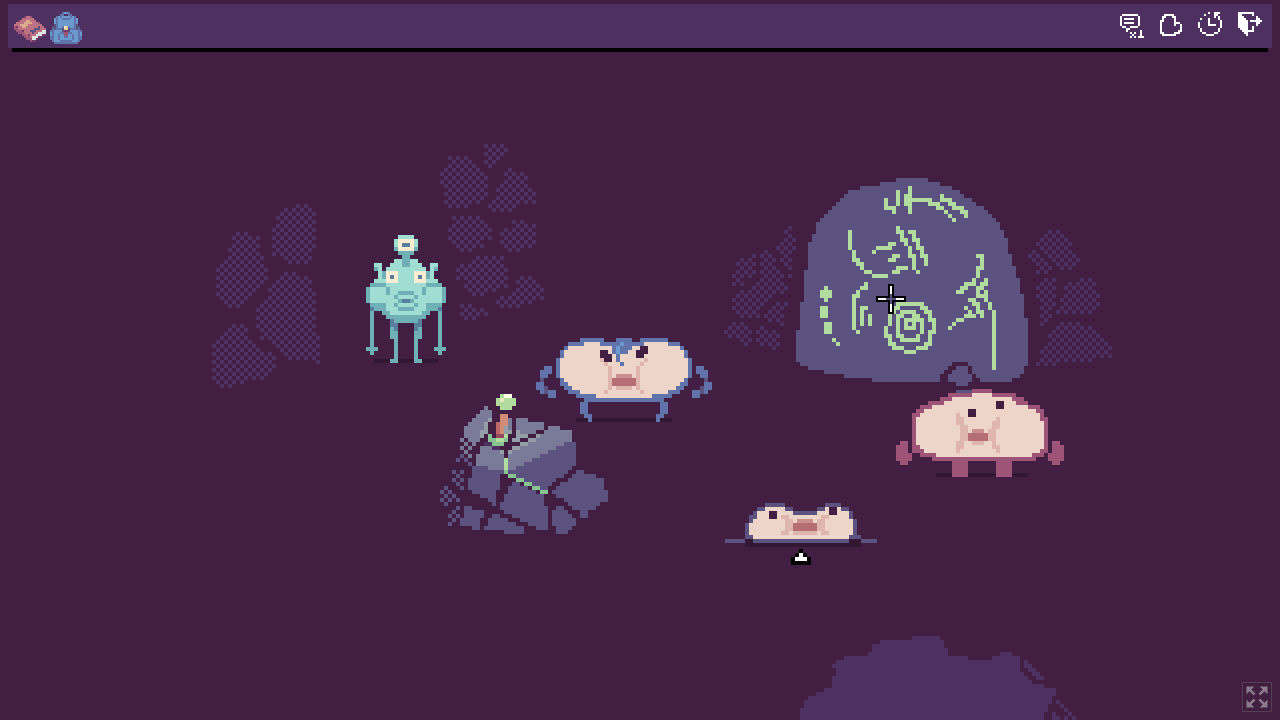 Popochius are odd little characters who each have a special ability. Their young brother has gone missing and they need to find him, maybe even rescue him, because he might even have POOPED! Although otherwise a pretty standard point and click adventure, the unusual characters and some unusual mechanics make this a memorable game.
Check out Popochius, by Carenalga
Rose and Tics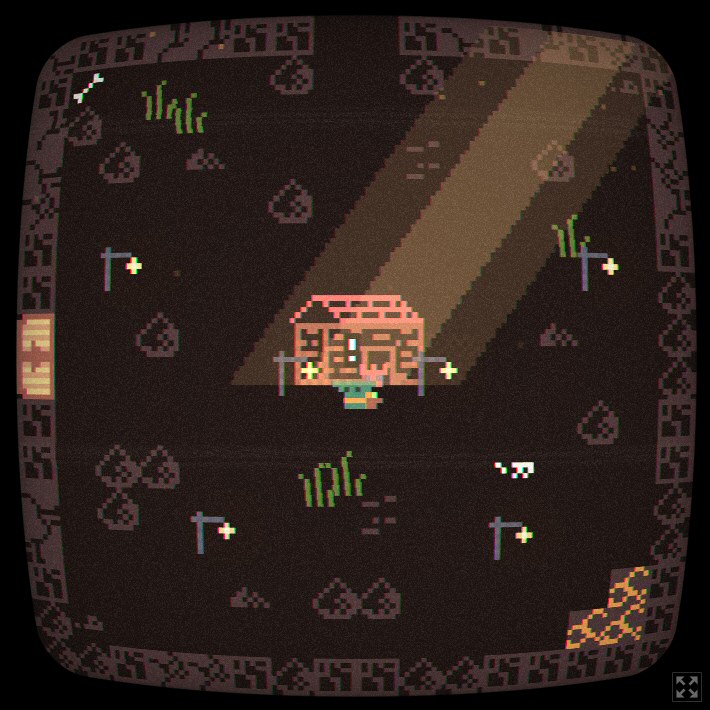 Roseline is, well, a rose. A talking one. The goblin Tics falls down literally from the sky above and they quickly become friends. Together, they travel the lands to find the three great seeds to save the dying garden. The cute pixel graphics and banter between Rose and Tics combine to make a very enjoyable RPG style adventure game.
Check out Rose and Tics, by Arcadev
Shadow of the Morrigan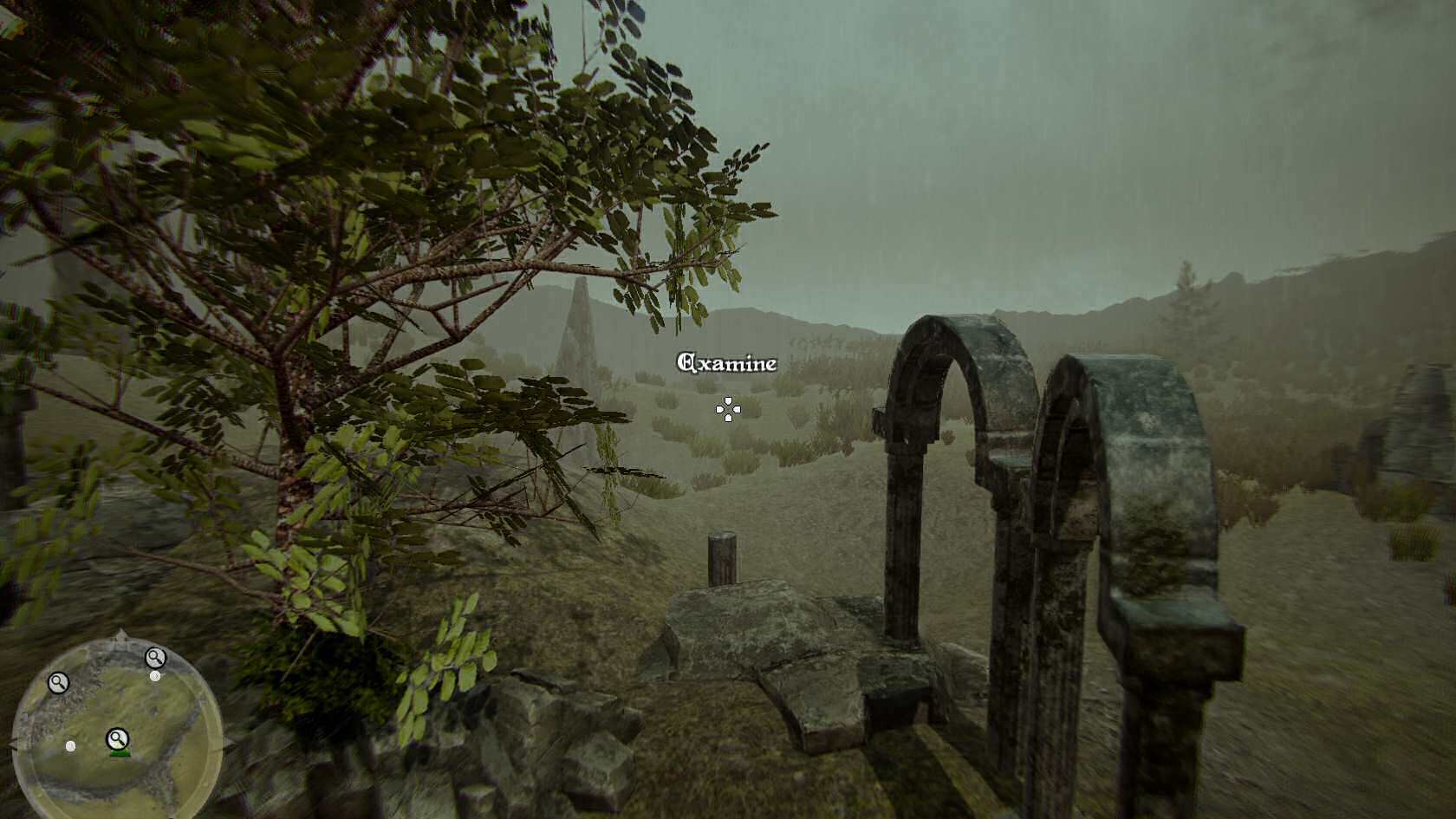 This is a bit out of character for me, as I usually tend towards point and click gameplay and 2D pixel graphics. Shadow of the Morrigan, however, is a full 3D environment with puzzles in the style of games like Myst. Even though it's different from my normal fare, I thoroughly enjoyed it and was only disappointed that it ended when it did... I wanted more.
Check out Shadow of the Morrigan, by The Icehouse
The Stowaway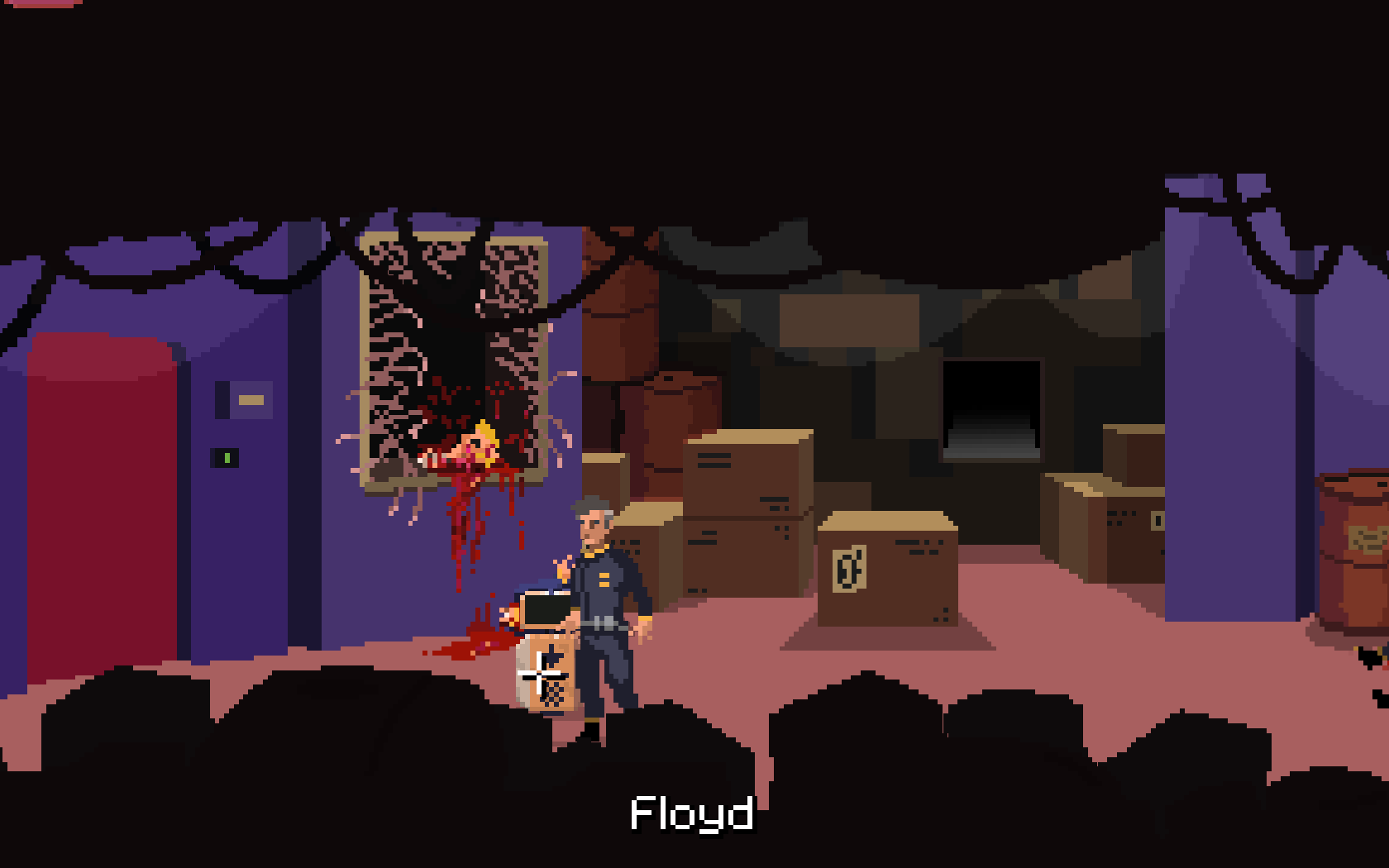 George Broussard is probably best known for being a co-creator of the Duke Nukem series (and to me personally also for the Crystal Caves, Pharaoh's Tomb and Arctic Adventure series). I think this is the first time he's tried his hand at the adventure game genre. The Stowaway is a classic point and click style adventure game with the type of inventory item puzzles I like. Protagonist Travis Walker reminds me very much of The DIG character Boston Low, both in the way he's drawn and in voice acting.
Check out The Stowaway, by George Broussard
The Telwynium: Book Two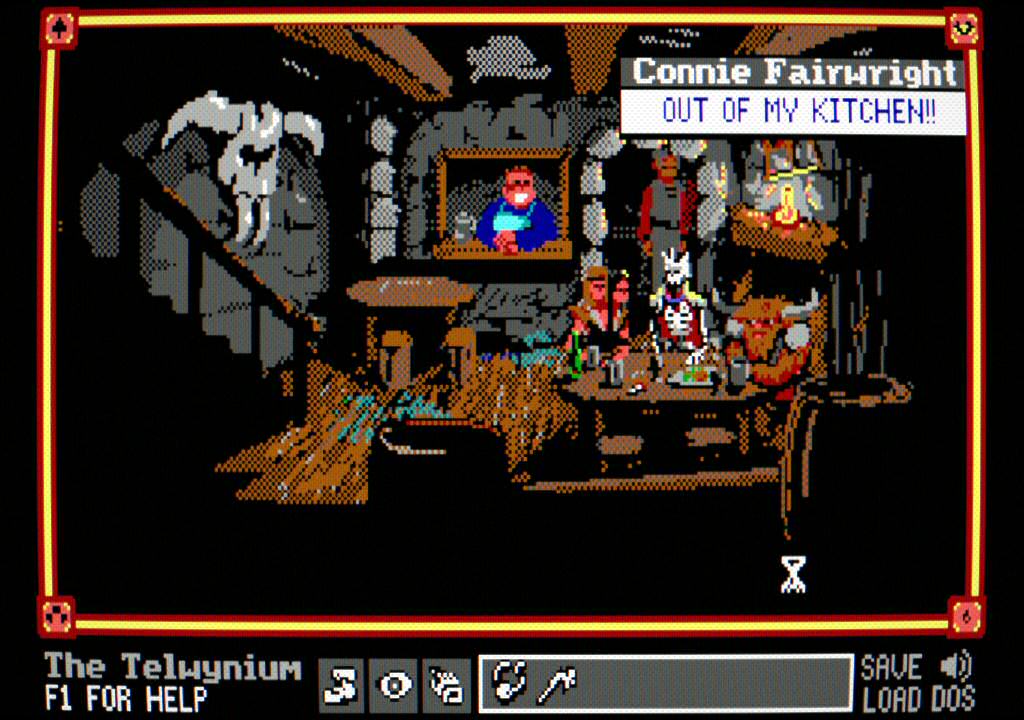 The Telwynium: Book Two, as the name implies, is the second in a series, a direct sequel to last year's entry by Powerhoof. Everything I said then still applies. I loved seeing the story develop from that first game and learning more of the backstory and lore of the Telwynium universe. Here's hoping developer Dave Lloyd will turn it into a trilogy.
Check out The Telwynium: Book Two, by Powerhoof
Where Wolf?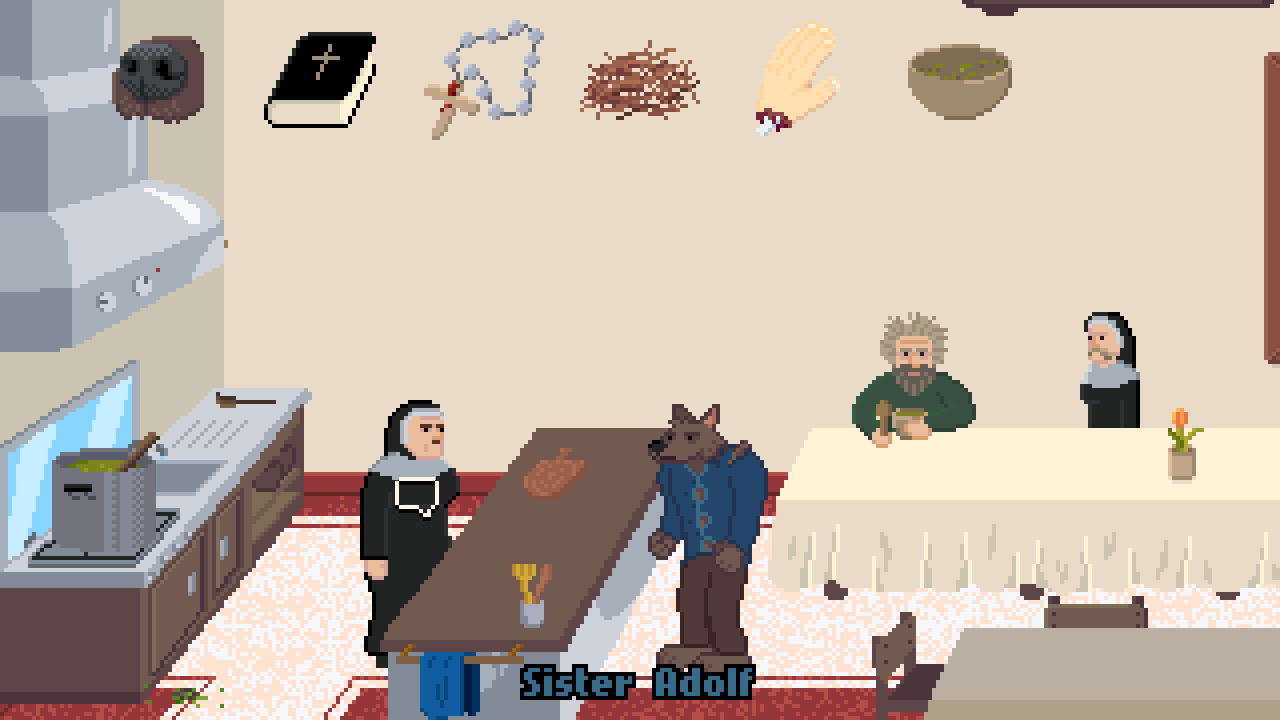 Fabio Guggeri is another developer who consistently turns out funny and well-designed games. Where Wolf? is the story of a werewolf who's been captured by a crazy bishop and finds himself in the dungeon underneath a convent populated by insane nuns. If that sounds bonkers, that's only because it is.
Check out Where Wolf?, by GuGames.eu
The Witch's Lullaby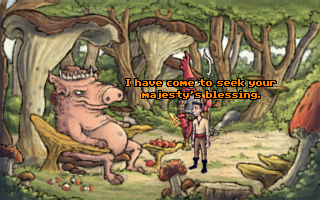 Honza Vávra's an insanely talented artist and I wouldn't be able to create even a single background or animation as good as he does even if I spent the entire two weeks of the jam on it. He really went all out on this one, with probably the largest hand-drawn world I've ever seen in a jam game. And it's not just style, there's also plenty of substance. An extensive story and sensible point and click style puzzles truly complement the gorgeous art.
Check out The Witch's Lullaby, by Honza Vávra
Honourable mentions
There's a few more that didn't quite make my list for various reasons, but still stood out one way or another: