Bogroll (n.) a roll of toilet paper (British Slang)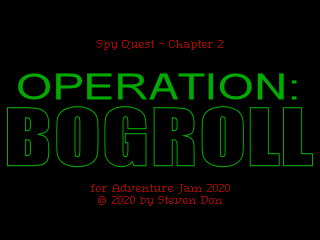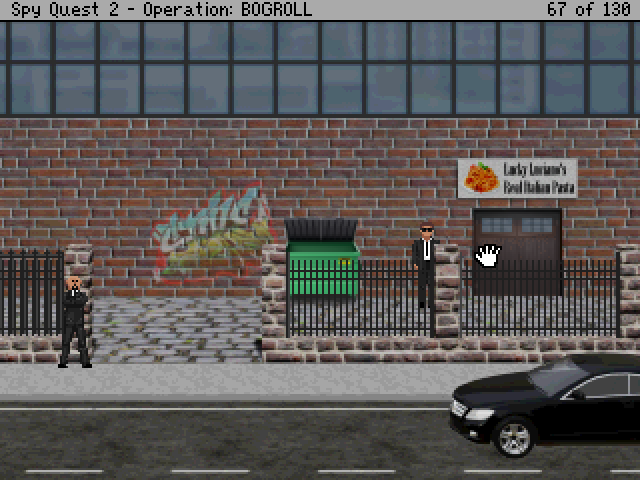 My entry for AdvJam2020 is a dual-interface adventure game that supports both point-n-click or text parser play styles. Once again, you play as Agent N of the HCA (Highly Clandestine Agency) and have been assigned the crucial task of ensuring a steady supply of toilet paper despite all the hoarding during the global norovirus pandemic of 2020 (NOVID-20). Something smells bad about this whole situation!
The game finished #8 in the overall AdvJam2020 rankings.
Hints
If you need a little help progressing, please check out the hint page.
Voice credits
I consider myself extremely lucky to have had access to the voice talents of:
Special thanks
A special thank you goes out to Al Lowe for being a good sport and providing material to an easter egg in the game. Visit allowe.com or follow @AlLowe on Twitter.
Teaser video
Just prior to release, I put out this little teaser: