In a place beyond reality, where few have gone, even fewer have returned from, and nobody wants to be, exists the Dimansion. Have you got what it takes to escape?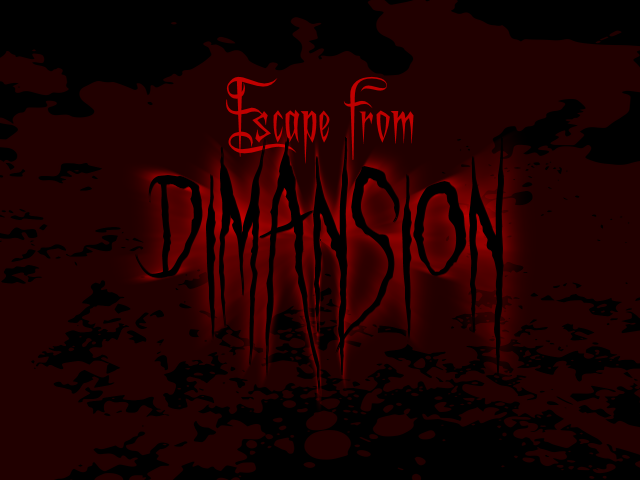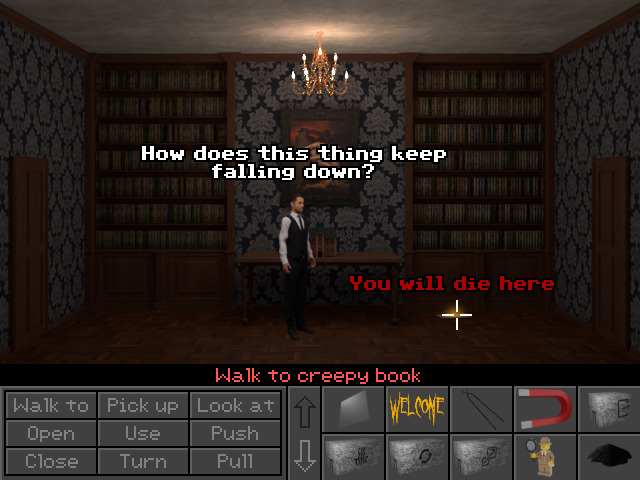 My entry for AdvJam2019 is a point-n-click adventure game with horror elements and some hopefully interesting puzzles. You play as a man trapped in a mansion with supernatural properties and a creepy, talking book. How did you get here? How will you get out?
Escape from DIMANSION came 4th overall in the AdvJam2019 rankings and 1st in the "Mental Engagement" category which I had focussed on.
Hints
If you need a little help progressing, please check out the hint page.
Voice credits
I consider myself extremely lucky to have had access to the voice talents of:
Teaser video
Just prior to release, I put out this little teaser: