Hij was maar een clown. En nu is hij dood. (He was just a clown, and now he's dead)
When I woke up this morning, I felt up rather like I did on September 12th 2001. The world seems different somehow. Last night at 18:06, the enfant terrible of Dutch politics, Pim Fortuyn, was murdered, the week before the general election.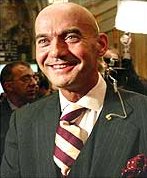 Mr. Fortuyn was at the "right" end of the political spectrum (making him "wrong") and very controversial, if not as extreme right as he was made out to be, and certainly not a racist. He was openly gay and said things other people might think about, but never dared say. To wit: "I have nothing against Moroccans, I have sex with many of them." Not at all your garden variety politician. Unlike regular politicians, this man actually had a brain and a sense of humour. Although he sometimes showed very little tact in what he said, he single-handedly managed to make politics come alive again for the people and became the most talked-about person in this country. Amazingly, he started his own party only about 3 months ago and this was already on its way to becoming the largest party, with up to 38 seats in parliament (out of 150). Unheard of! To understand a bit what Fortuyn was to the Dutch people, think about Bill Gates: without personally knowing the man, many people like him, many people dislike him, but everybody has to admit he's a very unusual person. (Another thing he had in common with Bill Gates is being the unwilling recipient of some pie in the face). His radical ideas, coupled with his charisma made him a "dangerous" person in politics, but apart from that, he seemed to be (and apparently was) a very friendly and sensitive person.
Fortuyn said: "I will become prime minister of the Netherlands, and if I don't, then I still do." I suppose, in a way, that's exactly what's going to happen. Another Dutch politician (Bolkesteijn) said, roughly translated, that this country would embarrass itself if Fortuyn were to become prime minister. Now, I say we should be embarassed because he didn't get the chance...
I certainly didn't agree with Mr. Fortuyn's political views and would never have voted for him, but this is truly an outrage. I would never have thought it possible that somebody would be murdered over his ideas in our otherwise tolerant society. It's extremely shocking and I hope justice will be served. I am in favour of the death penalty in certain cases, this being one of them. People who attack others not with words, but with bullets should be put through a meat grinder. Unfortunately, capital punishment no longer exists in this country. Even if I didn't support him, I was curious about what would happen if, or rather: "when" Fortuyn were to become part of the government, or even prime minister. We'll never know. This assassination did not just result in the death of an unusual person and politician, but Dutch tolerance, freedom of speech, and democracy itself were murdered last night.
For non-Dutch people: the title of this article refers to a song, of which the contents reflect the phrase I used.