Despite being short on time, I really wanted to participate in the Adventure Jam again, just like last year. In 2019, this ran from 8 to 22 June and once again the challenge was to make an adventure game basically from scratch in 14 days. This year, my entry "Escape from DIMANSION" should have a LucasArts vibe to it, at least from the interface and from having it impossible for the player to die or experience a dead-man-walking situation where they are unable to finish the game.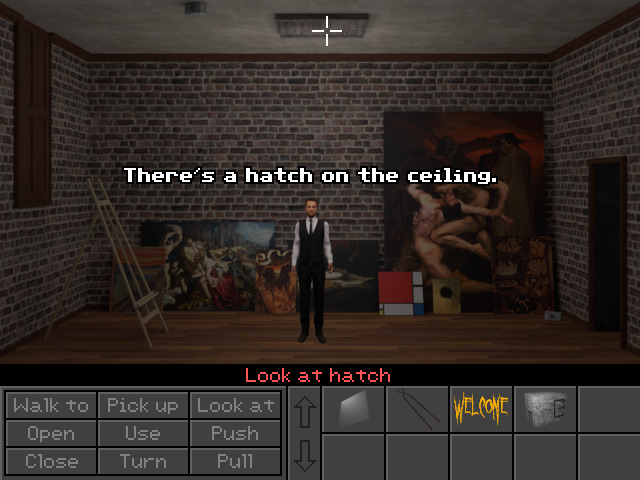 This year, I decided to create all the graphics using Blender to get a more realistic graphical style. Although it wasn't allowed to do any actual development ahead of the jam period, I could at least use that time to plan the game and puzzles and to improve my 3D modelling skills. As an incredible opportunity for us independent developers, there was an amazing group of voice actors who volunteered theirs skills to make our entries come alive. I consider myself extremely lucky to have had access to the voice talents of Troels "Space Quest Historian" Pleimert as the protagonist, the wonderful Ivy Dupler as his lovely wife Linda, the versatile Vincent van Omen as Mephistopheles and Dr. Lucas, and the rumbling voice of Adrian Vaughan which gives me the chills. Thank you so much for giving life to my sub-par prose!
Go ahead and check out Escape from DIMANSION on this site, or the Game Jolt page for it. And if you're an adventure fan, be sure to try the other entries, too. Or check out my blog post with shout-outs to some of my favourites.