Is there hope yet for The Silver Lining?
Nearly 4 months ago, it was announced that Activision had shut down the fan-made game based on Sierra's King's Quest series, The Silver Lining, reneging on a deal made by the developers with then-copyright-owners Vivendi Univeral. A lot of fans, including myself, were outraged at this decision. The TSL team had already named itself Phoenix Online Studios and that name may yet be appropriate. The mythical bird would die in flame, but then be reborn from its own ashes. A commenter alerted me to something stirring on the official TSL site.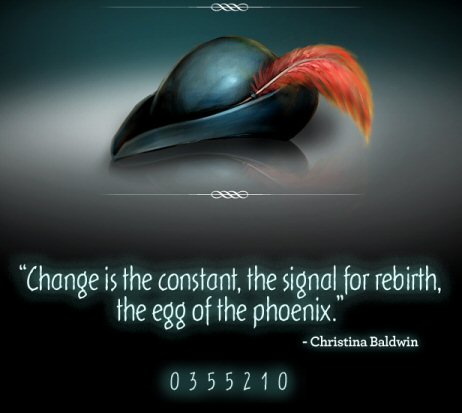 Yes, that is King Graham's adventurer's cap. The phoenix reference seems pretty promising that we may yet see The Silver Lining at least in some form or another... albeit with some changes. Could it be that Activision has changed its mind (and I might actually log onto World of Warcraft)? Have the developers reworked the game into something that doesn't infringe on the Sierra intellectual property in the relatively short time of 3 months? Only the people involved will know, the others are speculating. As far as I'm concerned, this can only seem like good news.
The countdown is in tenths of a second, meaning that, when I checked it, it was a bit under 10 hours away. That would make it 22:00 today (June 26th, 2010) here in the Netherlands, or 1pm PST, 4pm EST for the US.
If you hadn't already, check out the interview I got to do with the TSL team.