KOP Breda QR codes on the pavement
When walking through the city of Breda, where I work, I noticed a few stickers at various places on the pavement. They had QR codes printed on them. At first I thought these were just litter, but eventually checked them with the QR code reader in my phone. It turns out they are part of an art project.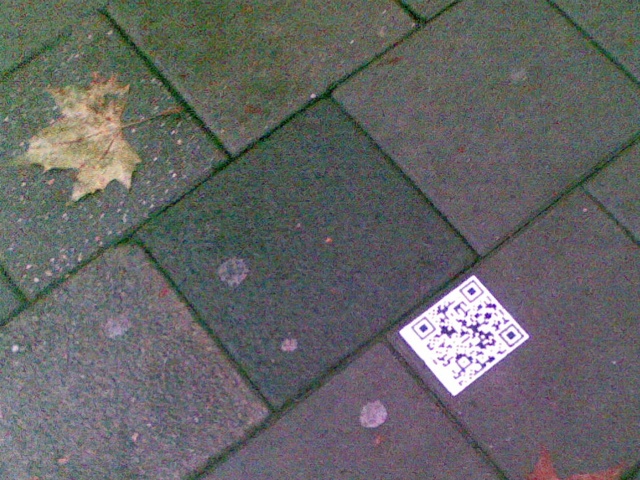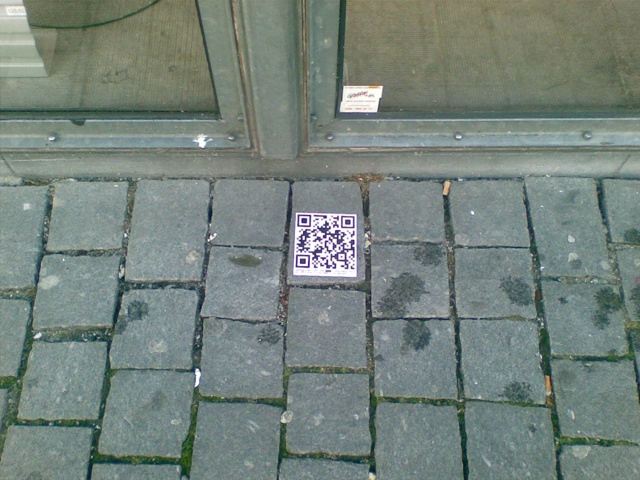 Each of these QR codes, placed by artists from KOP, contains a link to a simple mobile website that has a photograph on it and an info page about the photographer. A very novel form of exposition, albeit one that many people will simply overlook!
It's cool to find this kind of thing. I've only found 6 so far, one of which was unreadable due to some wads of (yuck!) chewing gum on it, but I assume they're scattered throughout the centre of Breda.